Application Development
Centizen Applications Development service offerings provide application consulting, custom application development, testing and quality assurance services. We develop high quality business applications that help you increase operational efficiency and sustain your competitive advantage.
Applications Development Services accelerate the delivery of high quality business applications with fewer defects, less rework and lower cost. With broad technology skills across all major platforms and technologies, we develop software applications that cost you less to build and less to run over their lifetime.
Our expertise across Java, Microsoft, and Open Source platforms enables us to deliver high-impact, scalable solutions that align to your business strategy.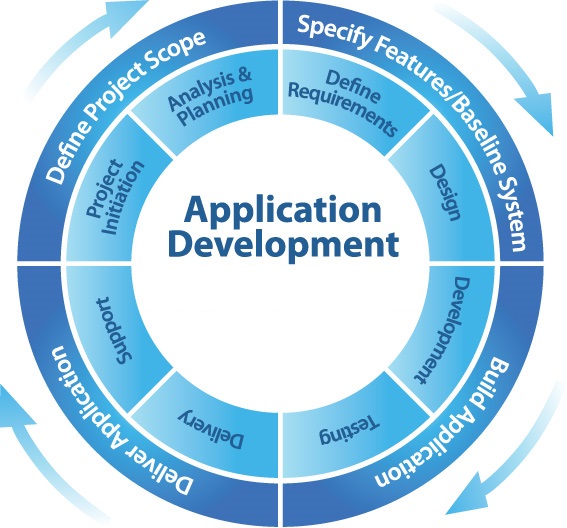 Key services offered include:
Application Development:

Application design, development, and implementation
Systems integration/consolidation
Re-engineering, performance tuning and porting services
Package Implementations
Feasibility and requirement analysis for business case

Enterprise Java:

EJB, JSP, Java Servlets, JDBC, RMI / IIOP, JavaMail, JCA, JMS, New I/O, JTS & JTA and JNDI
Application servers BEA Weblogic, IBM Websphere, Oracle 9iAS and JBoss
Enterprise Service Bus (ESB) and SOA (Service Oriented Architecture)

Open Source:

Drupal, Liferay, Joomia, DotNetNuke and Alfresco

Rich Internet Applications:

HTML5 and JScript libraries, Adobe Flex, Adobe Air, AJAX, WPF and Microsoft Silverlight platform